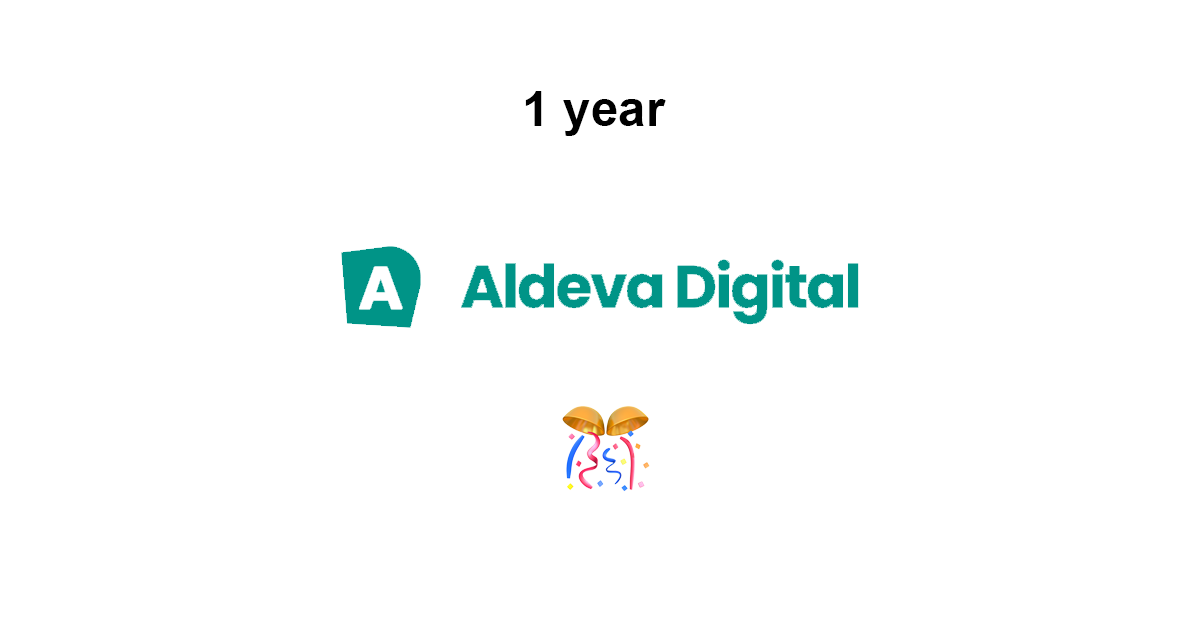 Time passes quickly and Aldeva Digital has its first year behind it.
In this article I am going to sum up everything interesting that happened and I hope this stats will be interesting to you.
Stats
Num. of Users
The most important metric of any company are their customers.
I am very glad to announce, that our plugins have been installed into almost 1500 Jira Instances.
Revenue generated
The other important metric of about every company is whether it can make money. Make money to continue operating and growing and providing its services in more quality.
Aldeva Digital managed to provide value to its customers in the amount of $5000.
People employed
No company ever would be able to operate long term without a support of its team. In the past year Aldeva Digital total of 3 people contributed to the growth of Aldeva Digital.
Funding
In the past year Aldeva Digital's operations were self-funded by no outside capital in the cost of $4000.
Feedback generated
In the past year we generated around 100 support tickets that contained a feature request for our plugins.
Bugs emerged
As it happen in any software, 🐛 🐞 can appear anytime-anywhere. And they did. We solved around 300 bugs in our code.
Releases released
In the past year there were total of 200 releases of new versions of our applications.
Outages occurred
It is very sad if this happens, but if we want to be real, they does. We were not exception. Our application did not work for a few minutes on 3 occasions.
Applications developed
In the past year, Aldeva Digital made did create 10 Jira applications, out of which 3 have not been published at all.
There was 1 application generated entirely from the feedback of our users. It is Issue Calendar for Jira which we are very happy to build!
Lines of code written
This is going to be a bit of technical number, but still, our services currently run on the 121,684 (one-hundred and twenty-one thousand six-hundred and eighty-four) lines of custom written code.
There were 3,270,000 lines of code added and 3,100,000 lines of code deleted.
Git commits pushed
In the past year in our repositories there were generated around 2,500 (twenty-five hundred) of git commits.
Closing remarks
Big thank you goes to our users, who tried our plugins and were happy using them. Also thank you for all of the users who uninstalled them, because it provided us important feedback that insinuates we have some space to improve.
Also I look forward to the next year and hopefully can accomplish at least very small from the big plans!