How to create a new calendar
After you've successfully installed the plugin and took your first steps, it's time to create your first calendar.
1. Open Event Calendar application
From the top navigation panel select "Apps" -> "Event Calendar"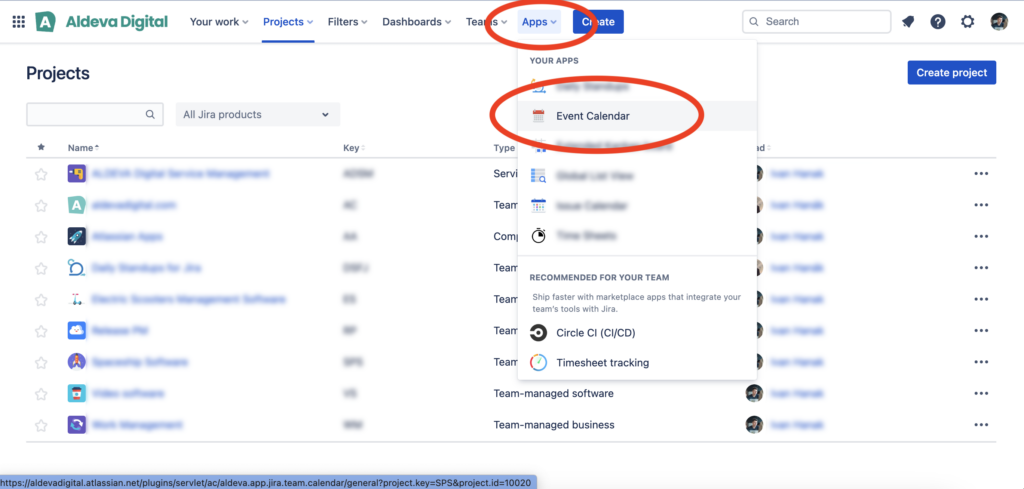 2. Create your first calendar
You'll be shown an introductory interface which will guide you to create your first calendar. Next, click the blue button in the middle of the screen, "Create a new calendar".
When creating a calendar you can customize the following:
calendar's name
calendar's timezone
calendar's color (the events in the calendar will be coloured)
Once you've created a calendar, it's time to 👉 create your first event.