How to connect Google Calendar (Issue Calendar for Jira)
Connecting Issue Calendar for Jira to Google Calendar is very easy. It allows you to see your planned issues directly in Google Calendar.
Tutorial
1.Generate sharing URL
Firstly, open up your project and select "Issue Calendar" section on the left.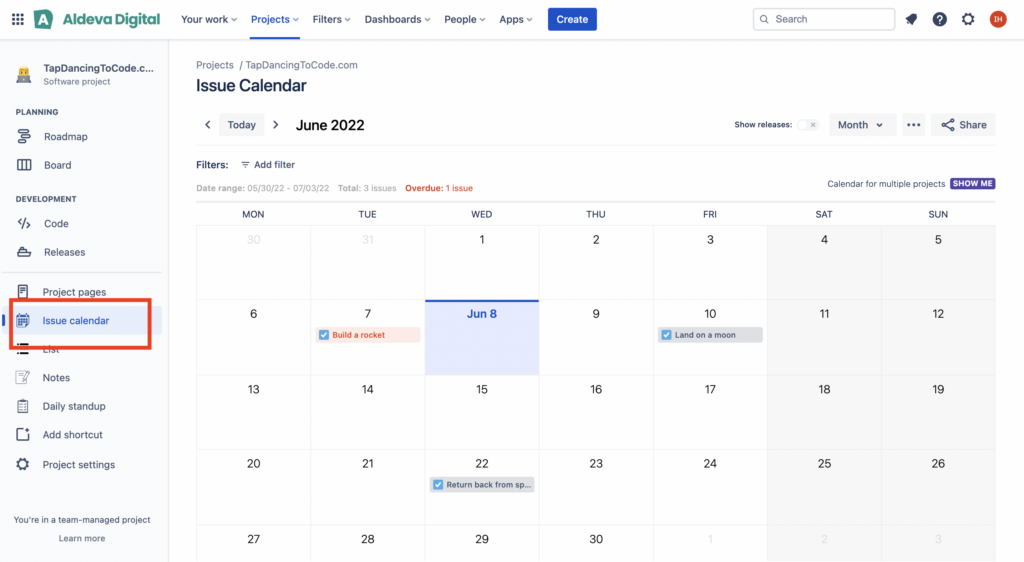 Then at the right top part of the screen, find a button "Sharing" and click it.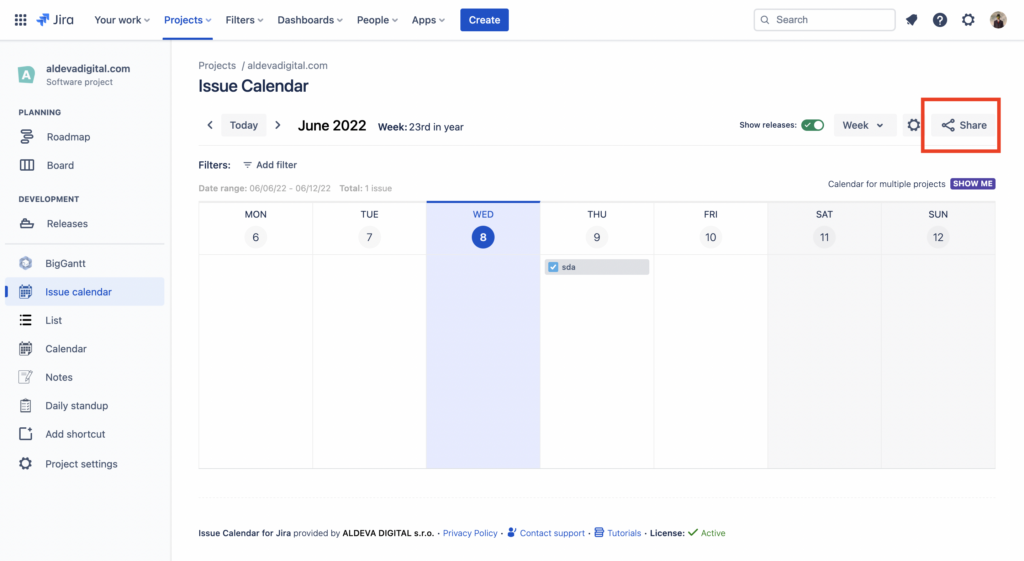 A new popup window will be opened in which you locale a button "Generate iCal URL" and click it.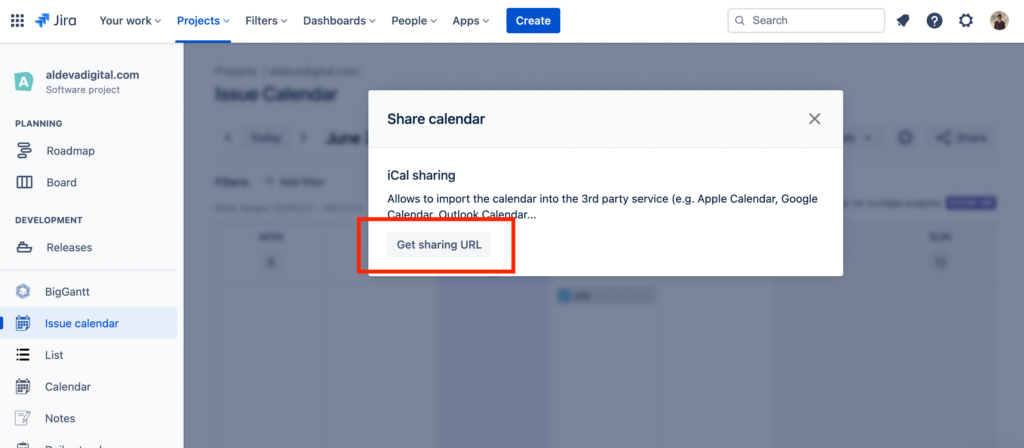 A sharing URL will be automatically generated. The URL is called "iCal URL" – that you can use in calendar services to load an external calendar.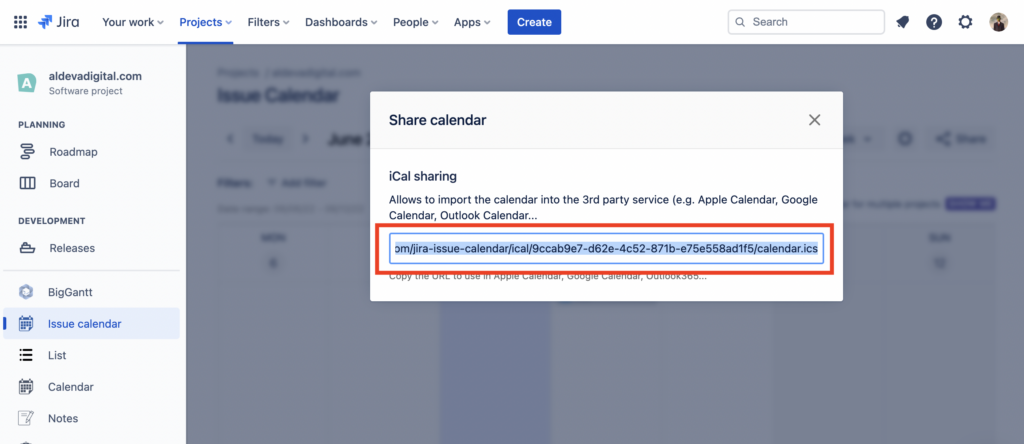 2. Import the "iCal URL" into Google Calendar
Now open up your Google Calendar and on the left bottom part of the screen locale "Other Calendars" section. Next to the section title, there should be a "plus" button.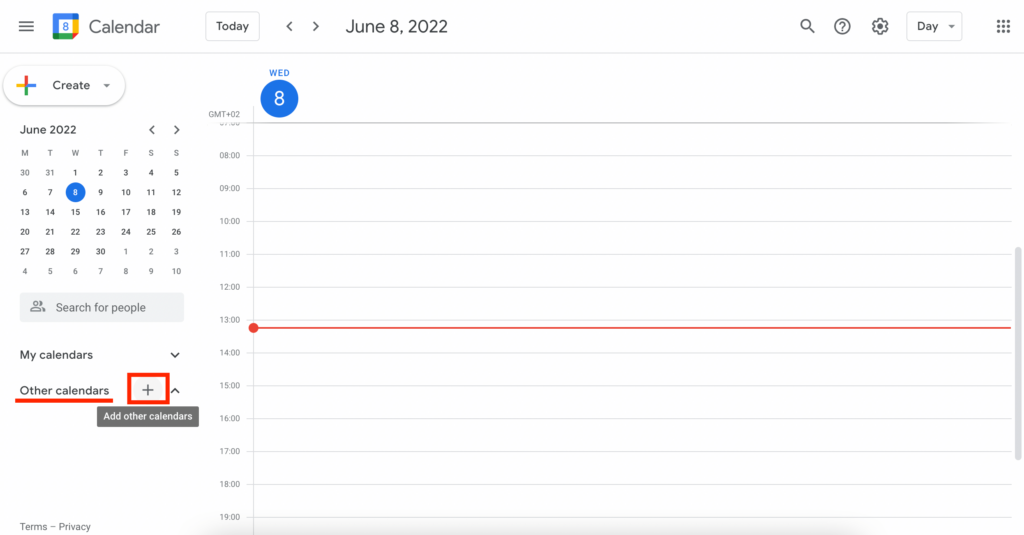 After you click the "plus" button, from the context selection menu select "From URL".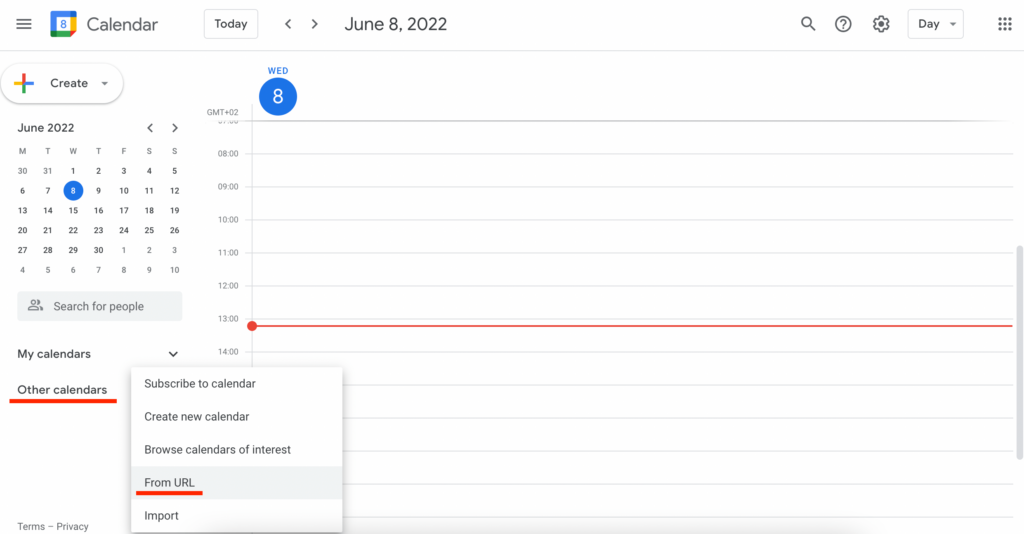 A contextual window will be opened asking you to enter a URL of the internet calendar.
Into the text field past the iCal URL you've copied from the Jira calendar.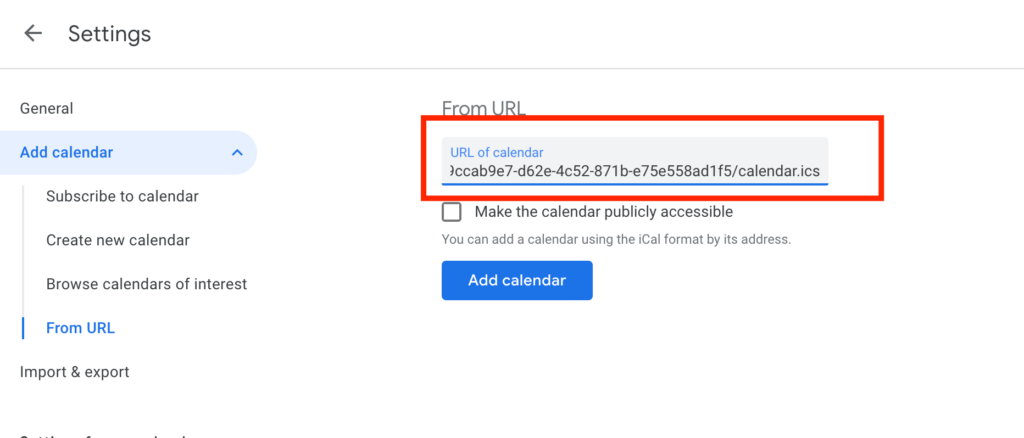 After the, click button "Add calendar" and et voilá, you have successfully added the Issue calendar to your Google Calendar.
Final thoughts
In this tutorial you've learnt, how to connect Issue Calendar for Jira to Google Calendar.
In case you need assistance with the connection, please contact our support 📞.