In this article you'll learn the first steps to take when using Improved time tracking for Jira.
1. Where to find the plugin
After you install the plugin, you can find the installed addon in your "Apps" section. The plugin is called "Improved time tracking".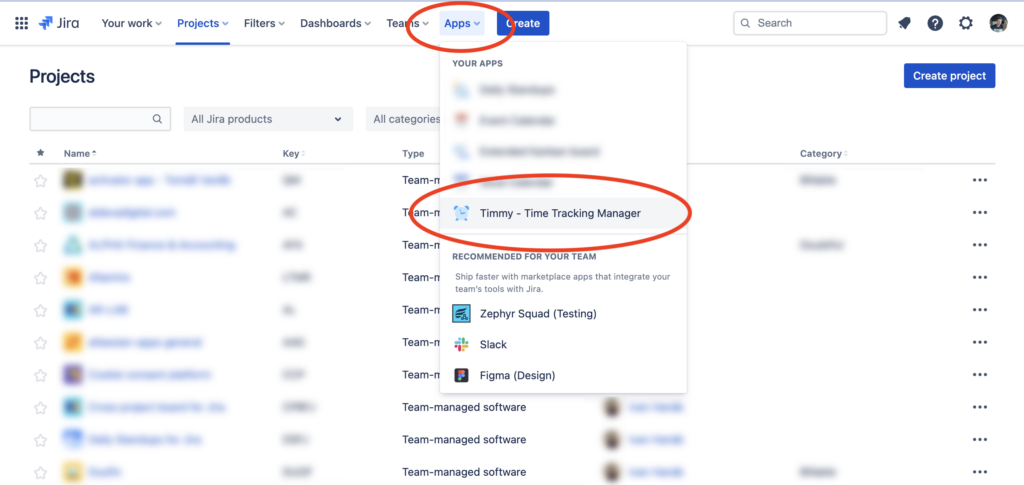 2. What's next?
Now is time to 👉 track some time!