How to create a new Calendar
Creating a calendar inside Event Calendar for Jira addon is super easy. In this tutorial you'll learn how to do just that.
Tutorial
1. Open up the addon
Navigate to top navigation menu and find Apps, then click Calendar.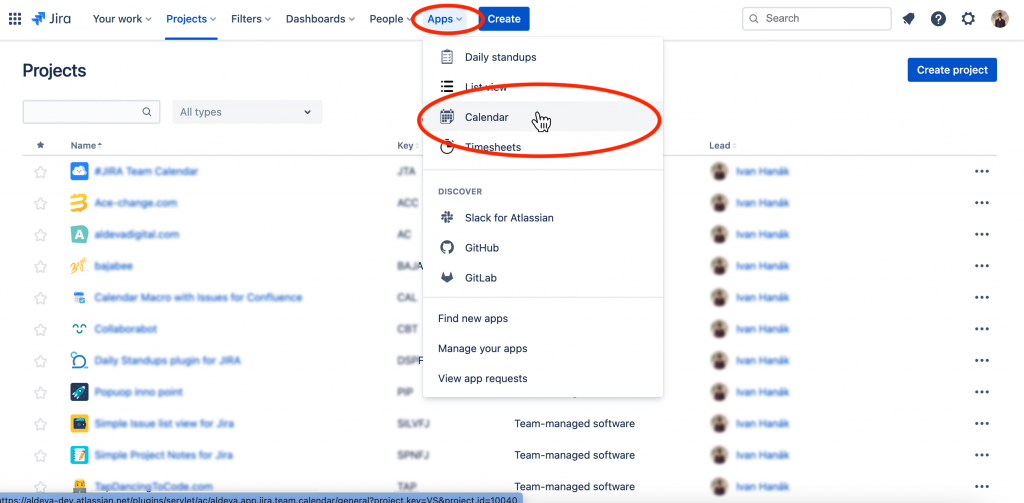 2. Proceed to creating a new calendar
Once the interface loads, you are going to be presented with a simple welcome screen containing a blue button.
Proceed to click the button "Create empty Calendar"
3. Fill the required information
Once you click the button, a dialog window shows up asking your to fill in the information about the calendar.
The required field is just:
Other fields are filled by default and you do not have update them. (Note: everything can be changed later on).
Once you have filled the required information, click Save.
That's it! 🥳
You have just created a new calendar that will allow you to:
create events
display issues
share the calendar with colleagues
What to read next
In order for you to now fill the calendar with data, check out the other tutorials: