Introducing: Sharing Project Notes to user groups! 🎊
A few days ago we received a positive review for one of our apps. The review also contained a very interesting feature request.
The Project Notes for Jira has already contained a feature of sharing a note amongst your colleagues. But if you wanted to share a note for everybody on the project, you had to share the note with every single person on the project.
In case you are working on a dynamic project where people come-and-go, it can be very had to keep this sharing up to date.
This is why we have decided to have this feature request implemented and so I am very glad to introduce this new feature:
User group sharing for Project Notes!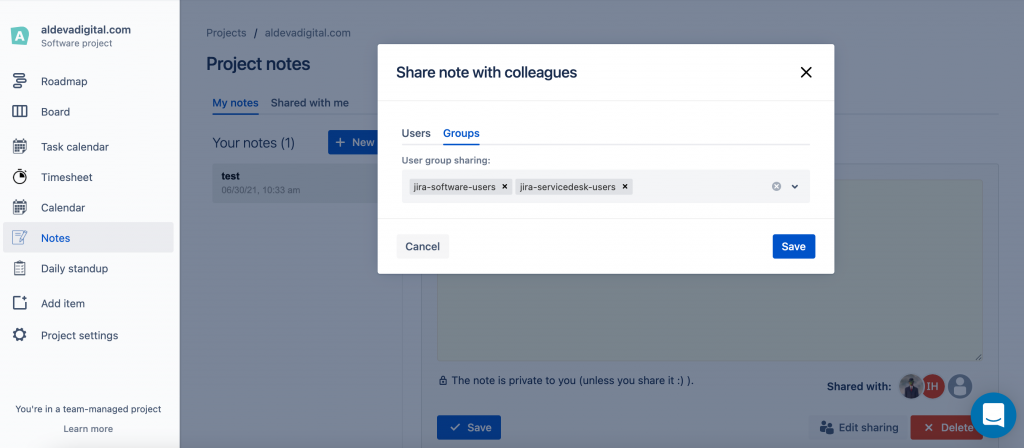 How to access this feature
Accessing this feature is really easy. Simply navigate to the sharing window as you would up until now and the option for user group sharing is going to show up!
Wrapping up
In case you're interested what is going to be built next, check out our roadmap or let us know your feature ideas 💡 in the live-chat or on email info@aldevadigital.com.