How to set up the "Dark Mode" in Jira [Cloud]
Author: ALDEVADIGITAL.COM · Published · Updated
During the last couple of months, you may have stumbled upon some rumors about Dark Mode coming into Jira.
As per current estimated date of release, it will become available in Q2 2023. Which, let's be honest is way in the future.
However, there is actually an "unofficial" dark mode in Jira. It is simply called "dark theme" – which really closely resembles the dark mode!
It is a part of Jira Labs and here's how to have it activated:
Tutorial
1. Open up personal settings
As the first step, open up your personal settings by clicking your avatar in the right-top corner and then within the popup menu select "Personal settings".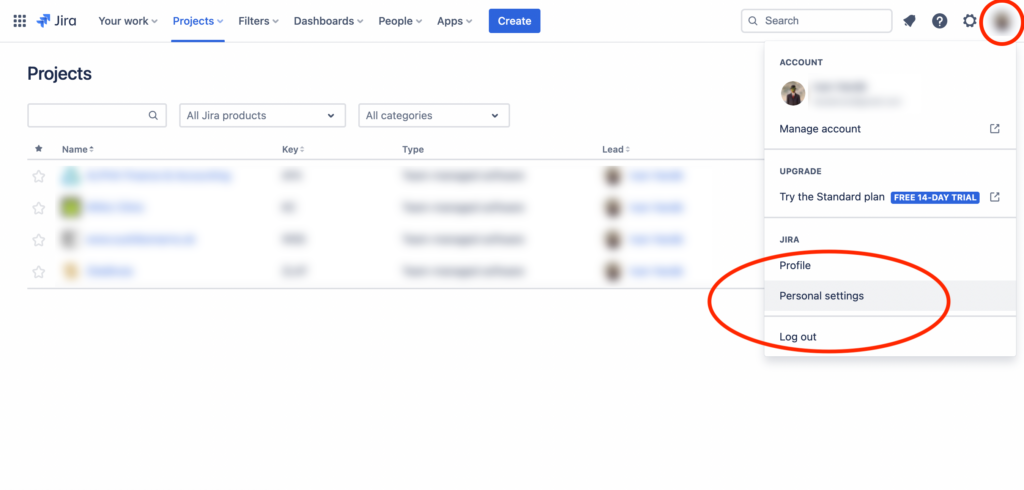 2. Find Jira Labs
On the newly opened screen "Personal settings" scroll down to find "Jira labs" section.
And as the very first item in the list is the so-called dark-theme!
Go ahead and activate the add-on by toggling the slide button as shown on the screenshot below.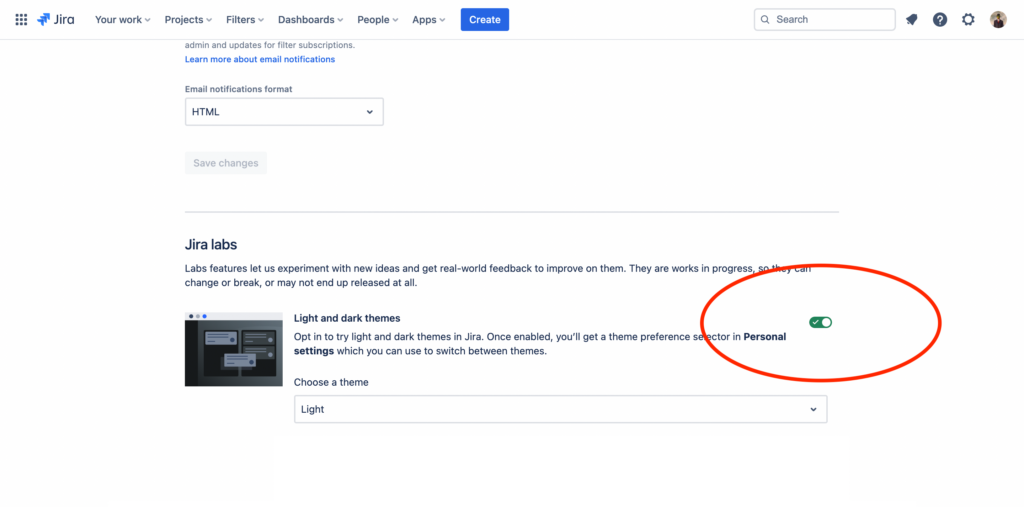 3. Activate the dark theme
And the very last is to actually activate the dark theme. From the theme options selector simply select "dark theme" and it will get automatically activated.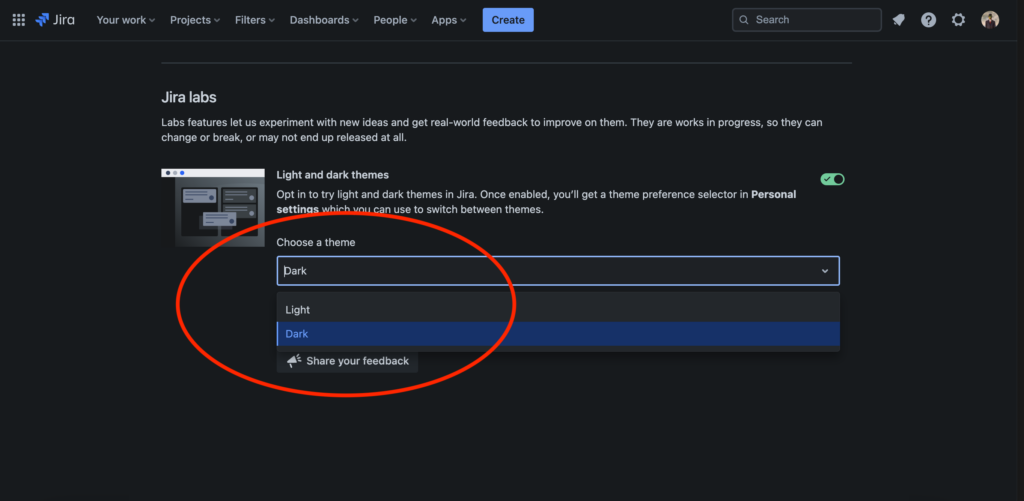 And that's it!
Closing remarks
As you can see, currently there is an option in Jira to use some form of dark mode, called dark theme. If it isn't enough for you, don't worry – Jira Cloud Roadmap actually contains the one-and-only Dark Mode ☪☾✩☽🌙🌚🌕 which is truly coming in Q2.
So how's looking forward to have it activated as soon as available?
Sources:
https://www.atlassian.com/wac/roadmap/cloud/dark-mode-in-jira?&p=8f0efc60-f3
https://community.atlassian.com/t5/Jira-Software-questions/Is-there-a-dark-mode-available-for-Jira-on-the-web/qaq-p/1244553
https://community.atlassian.com/t5/Jira-Software-questions/Jira-How-to-enable-Dark-theme-in-jira-cloud-Without-needing-to/qaq-p/1101066