How to apply a promo code for Jira addon?
Redeeming a promo code for an Atlassian product addon is very easy.
Prerequisites
to have the addon installed and activated trial license
to have an admin Jira/Confluence permission
Tutorial
1.Open app management
From the top navigational bar click "Apps" » "Manage your apps".
After the app management screen is displayed, from the left navigational menu on the left click "Promotions".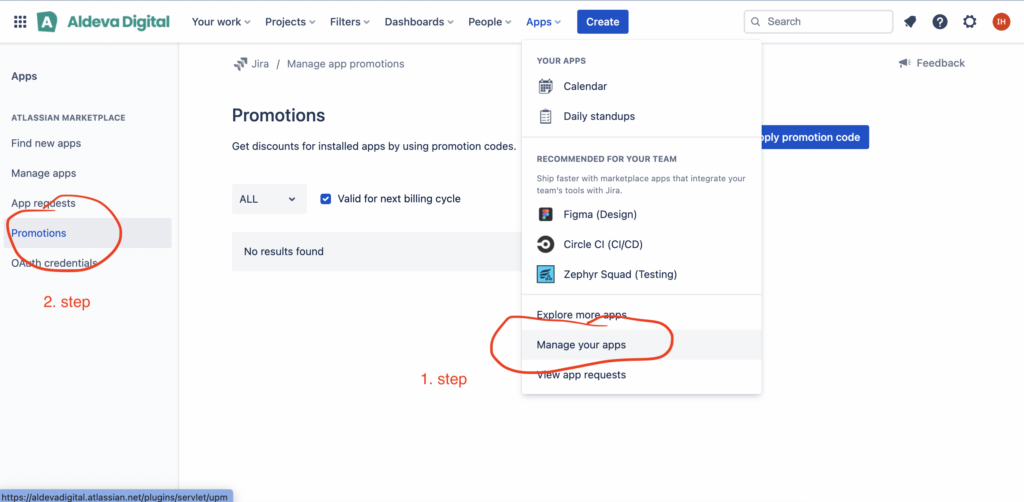 2. Open promo code window
On the Promotions window find a button "Apply promotion code" and click it.
3. Enter promotion code
On the newly opened popup window find a text input field and enter the promo code there. After you've entered the code into the field, click the "Check" next to the field to verify the code.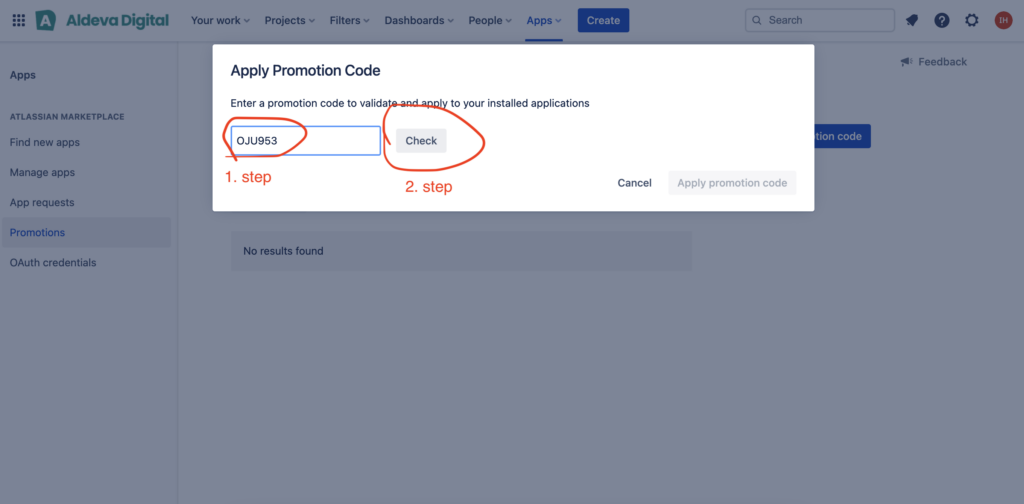 4. Apply promotion
After the code has been verified, you will be informed about the application that it belongs to. Then find a button "Apply promotion code" and click it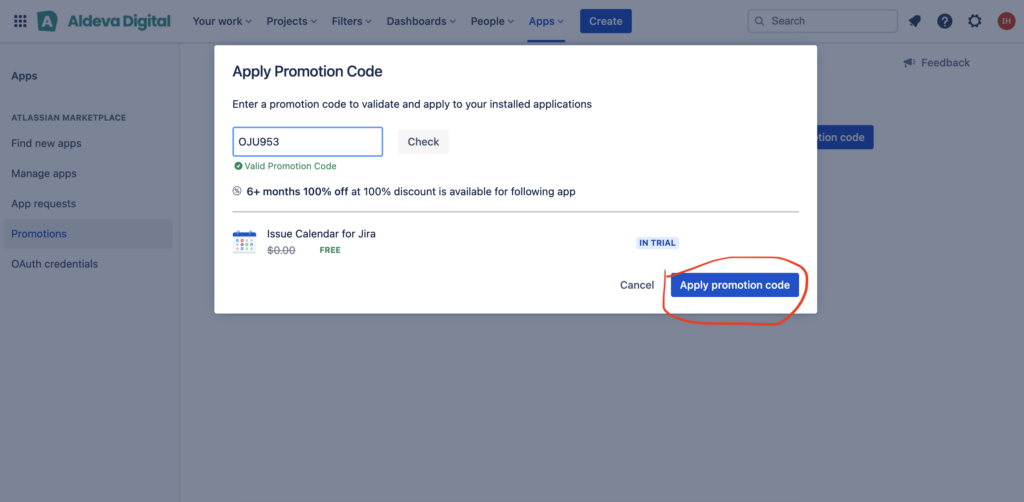 That's it!
By doing so you've successfully applied the promo code and now you can enjoy the subscription for the plugin with a discount.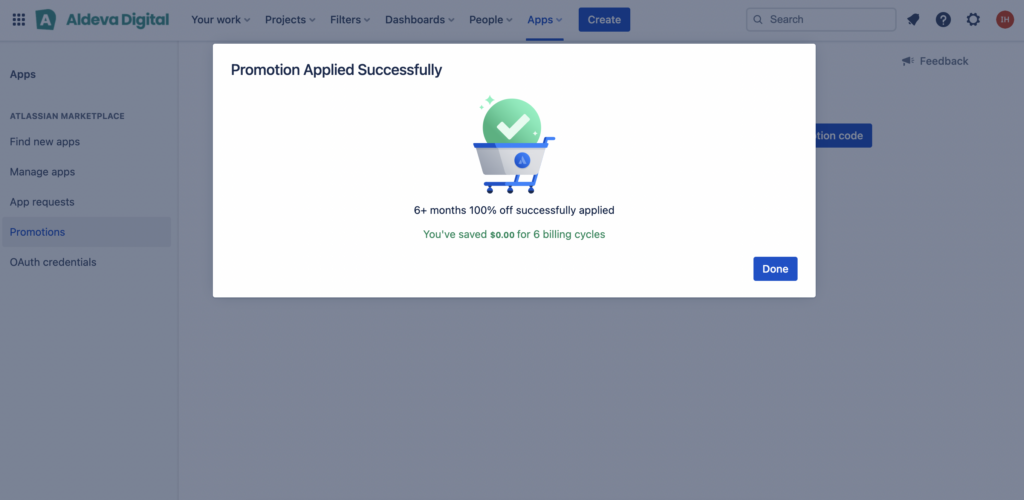 If you're looking for improving ways how to organize and plan in Jira, take a look at some of our plugins: