Extended Kanban Board for Jira is here to allow you to manage your work with Kanban board more efficiently. It does that by making it possible to show issues from multiple projects inside one Kanban board.
In this tutorial you'll learn, how to get started with the plugin within your Jira instance.
Tutorial
1. Installation
As the very first step, is to install the application into your Jira instance from the marketplace: https://marketplace.atlassian.com/1228478/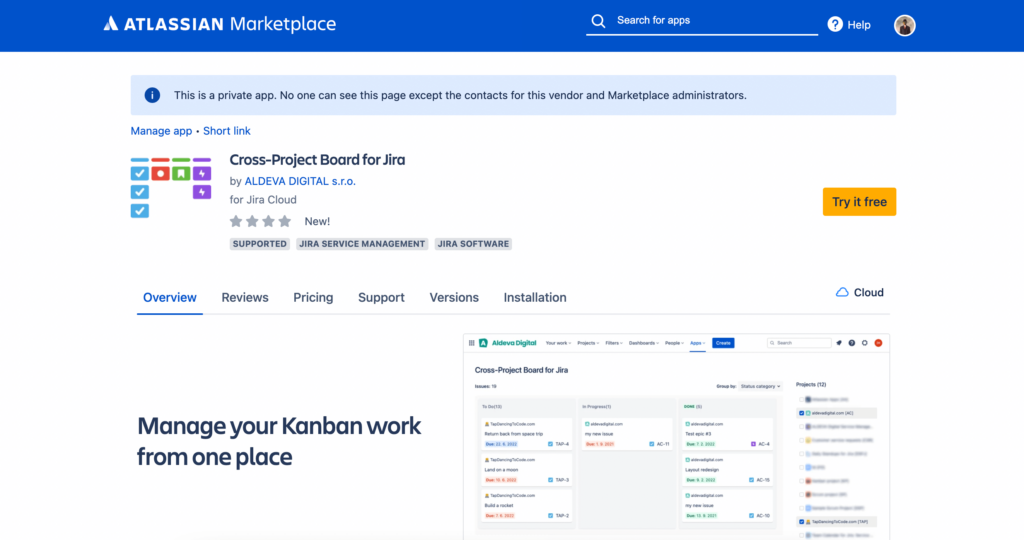 2. Opening the app
After the successfully installation you can always find the application in the top navigation menu: "Apps" -> "Extended Kanban Board".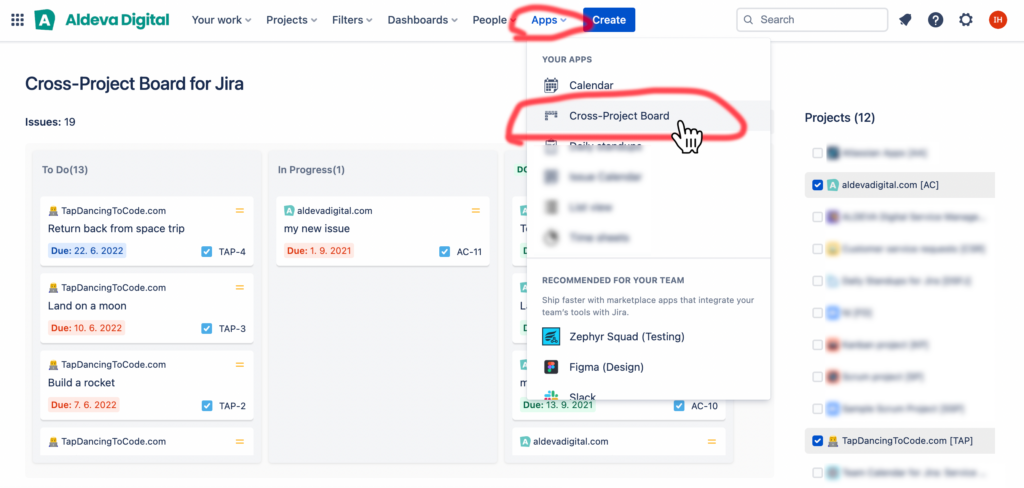 3. First-time set up
After you open up the application interface, you can start working right away.
The application requires no additional setup and it can be launched without needing any advanced technical skills.
Simple from the right sidebar choose a project you want to work with.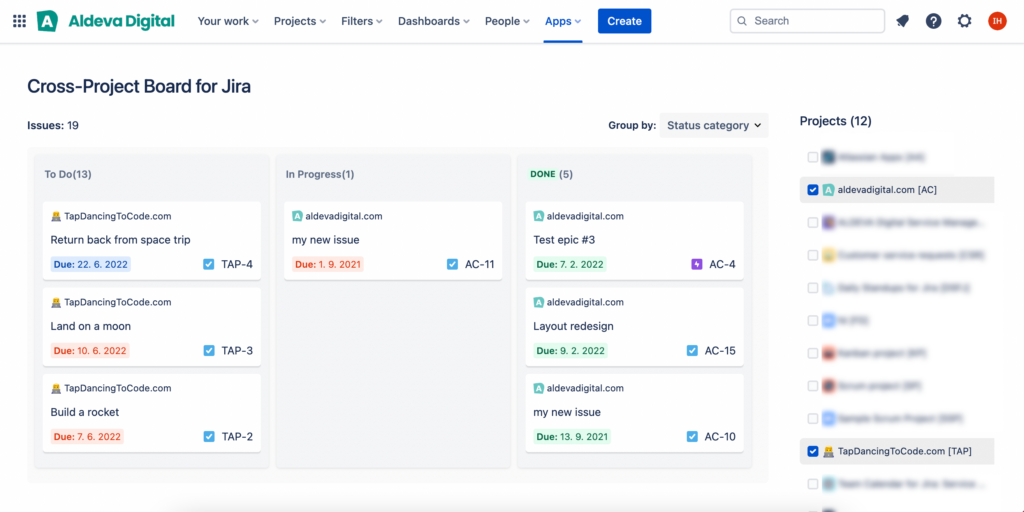 That's it
In this tutorial you've learnt, how to get started with Extended Kanban Board for Jira.
The whole process of setting up the plugin is very easy and you can do it in no time. In case you need assistance with the setup, get in touch at support@aldevadigital.com.