Getting started with "Issue Calendar for Jira"
Published : June 14th, 2021
In this guide you'll learn, how to get started with the plugin.
Issue Calendar for Jira is here to bring you a calendar visualisation 🗓️ of your issues (tickets) that have been planned by its the "start date" or by "due date".
Issue Calendar for Jira allows you to:
✅ display tasks (including subtasks), bugs, stories and epics in the calendar
🌈 distinguish the individual issues by the workflow color (TODO-gray, INPROGRESS-blue, DONE-green)
🟥 visualise overdue issues
📅 create individual issues directly from the calendar
⏰ configure "Start date" and "Due date" with the predefined or your custom fields
🕑 configure the start of the week (for example on Sunday or Monday)
You'll be walked you through the installation process, initial setup and the first usage.
Let's do it 👊
1. Install the application from Atlassian Marketplace
Find the application on Atlassian Marketplace.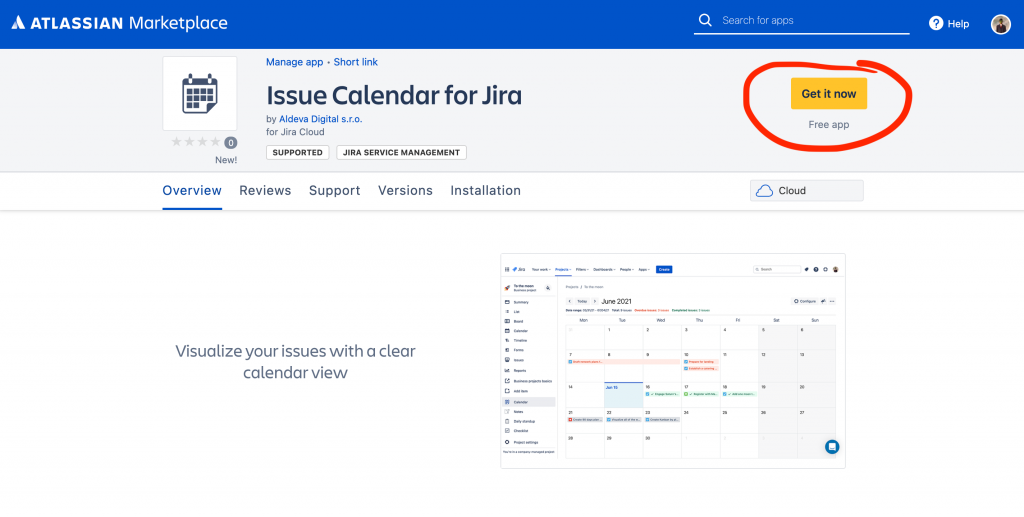 2. Configure the app
After the app is installed, find a Configure button for the app.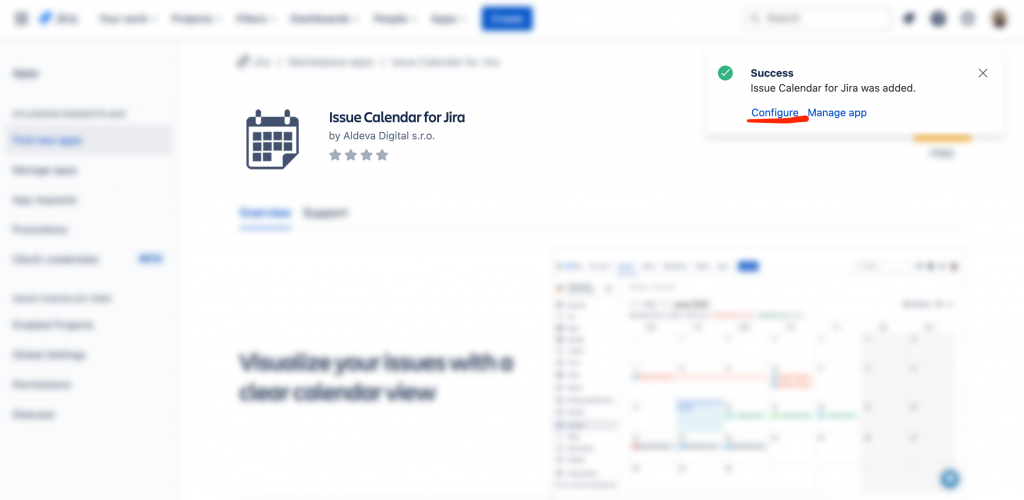 In case you are unable to find the Configure button, you can easily access the app configuration from within the top navigational menu.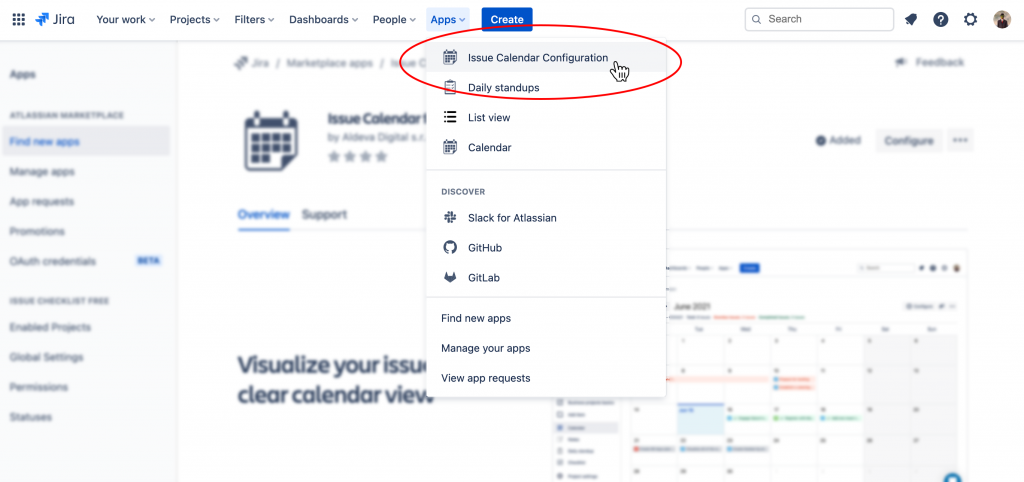 3. Set up projects
In order for this app to work with our projects, we need to allow the app to be displayed for a particular project.
You can do it simply from the configuration screen (from above) and turn ON/OFF the app for the particular project.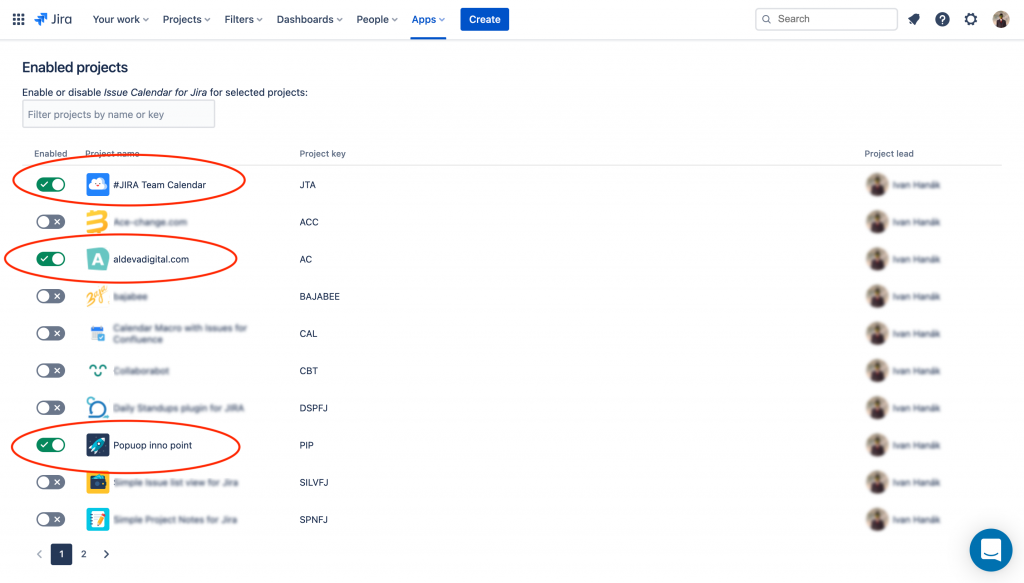 4. Let's test it!
Now that you've activated the app for the particular projects, let's test it out.
Now open up one of the projects that you've activated the plugin for. Open Project Board to see, if you have at least a few issues with START DATE and/or DUE DATE available (it does not matter if the issues are TODO, IN PROGRESS or DONE).
Now that you verified you do have a few issues on your kanban board, let's switch to the new sidebar tab called Calendar.
Once you open up the tab, you can see a clear calendar view with all of the issues from your kanban board.
The issues are coloured by their status color.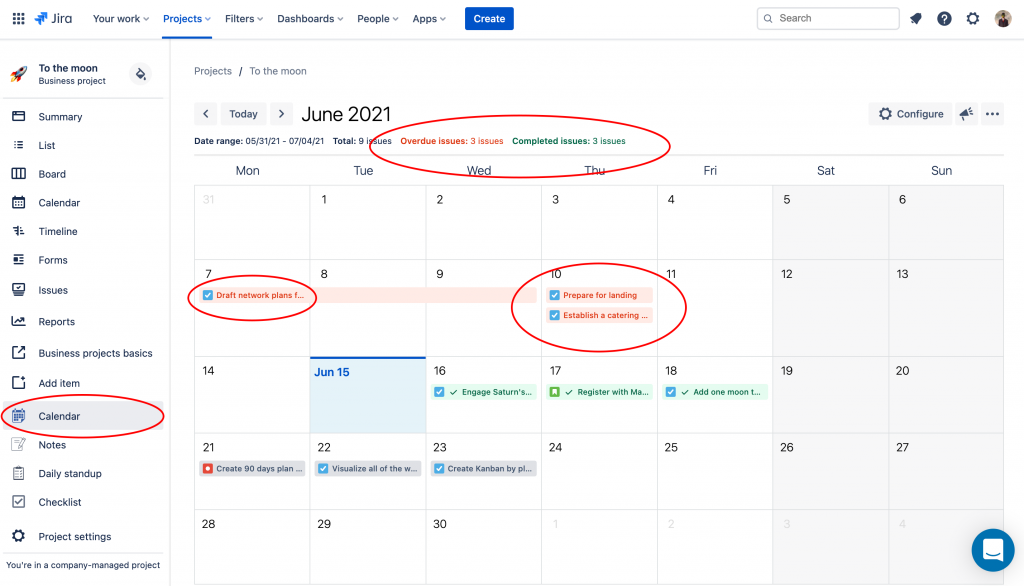 Conclusion
This guide show you how to get started with Issue Calendar for Jira.
The whole process of setting up the plugin is very easy and you can do it in no time. In case you need assistance with the setup, get in touch with use from within the 📞 live chat.