In this tutorial you'll learn, how to create the first standup for one of your projects and also how to have colleagues fill in the answers
You should choose to check this tutorial out, if you have just installed Daily Standups for Jira addon and would like to know the first steps you should take to set it up.
Prerequisites
Having Daily Standups for Jira addon installed in your Jira instance (if not, check out 👉 the installation guide)
Tutorial
1. Open up a project
Creating your first standup is as easy as opening up your project in Jira. In the first step simply pick a project and open it.
2. Select a "Daily Standup" tab within a project sidebar
After you install the addon, your projects will receive a new tab within a project sidebar called Daily Standup. In this step select this tab by clicking it.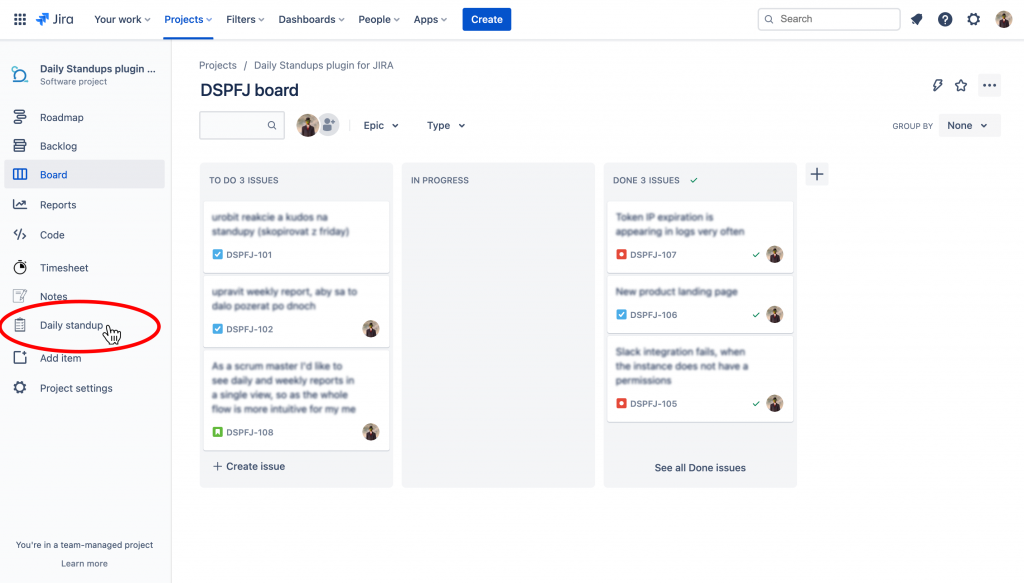 3. Creating a standup for the project
After you've opened the Daily Standup tab, a screen for creating the scrum standup for your project appears.
Let's quickly create a standup by clicking the button "Create Daily Standup".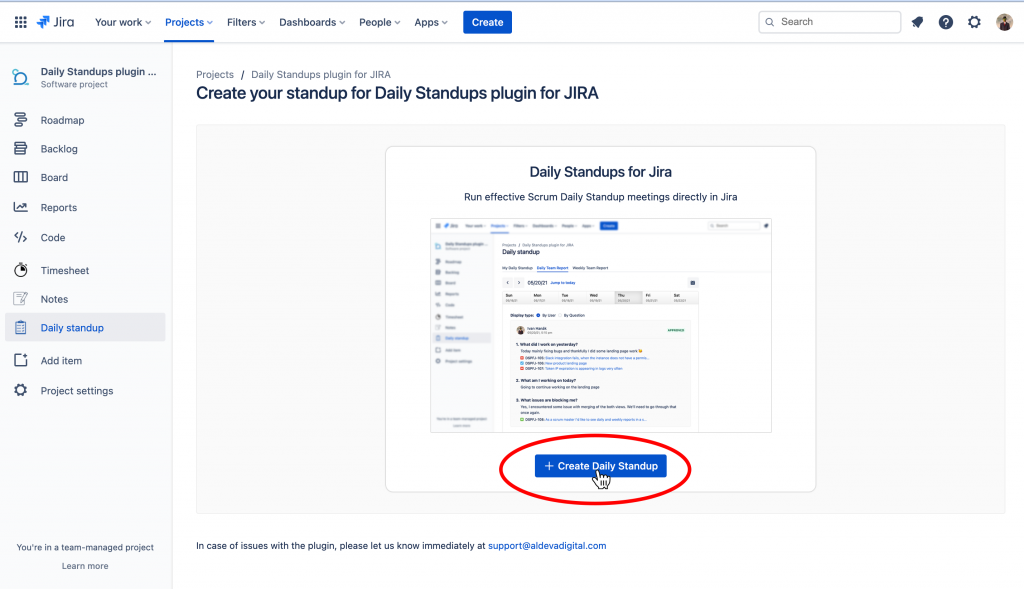 4. Fill in the standup information
Within this step we are going to fill in a few basic information about out standup, i.e.:
scrum questions
participants
standup's name (for you to identify later, you can leave "Daily standup" there"
Note, that any data you put into the form here can be changed later (for example name, participants, scrummasters… etc, can be changed later. You can find out how in the 👉 How to edit the standup's information tutorial).
For the sake of just starting out with the addon, you needn't to change anything within the form. You can just leave default values there (everything can be changed later on) and click "Next" until you get to the last confirmation screen.
When you get to the last step click "Create".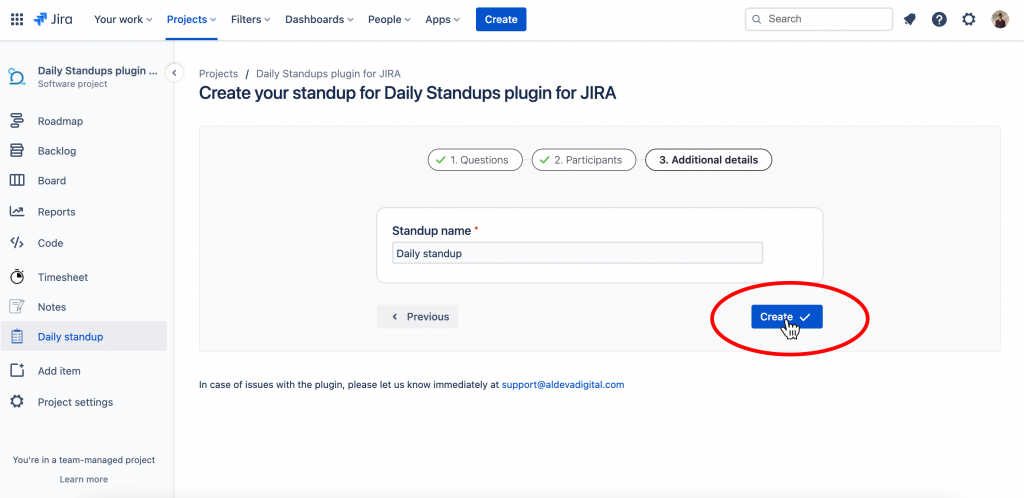 Done! 🥳
Yes! Now is your daily standup created and now's the time to give it a try.
Where to go next
Now you're just getting started so as it is important for you to understand the basic principles of Daily Standups for Jira. In order to understand the whole picture, you should check the following tutorials: