How can I see reports from the daily standups
Reporting is a very basic functionality of the addon Daily Standups for Jira.
By default, not every Daily Standups user can see reports. It needs to be additionally configured. It is because within the organisation structure there are scrummasters or project managers who oversee reports.
In this tutorial you'll learn, how to manage people who have access to Daily standups reporting functonality.
Prerequisites
Only people with a role ScrumMaster can see the reports. Be sure to check out a tutorial 👉 How to add a ScrumMaster for a standup to set it up.
Tutorial
1. Open up "Daily standup" on one of your projects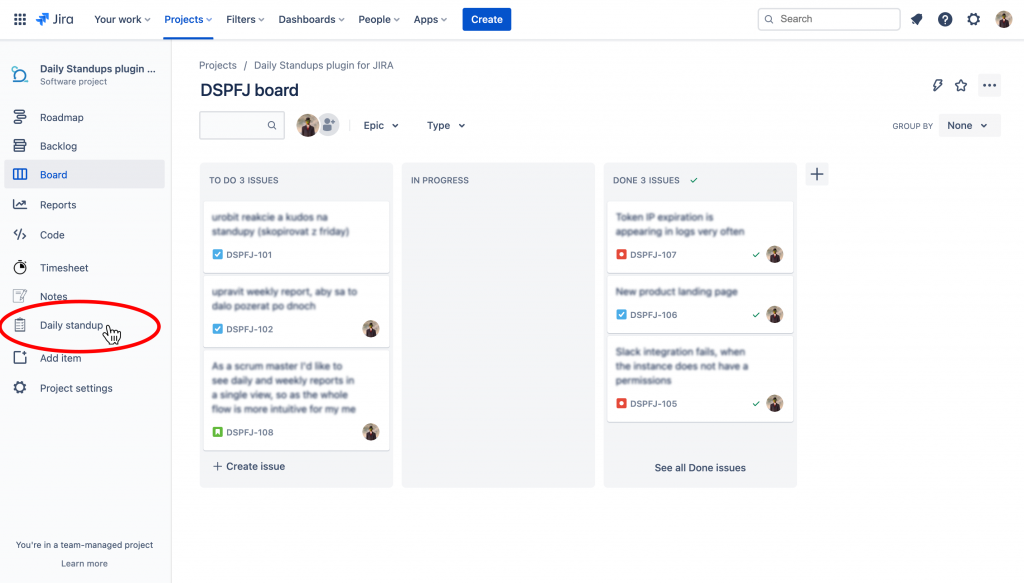 2. Choose "Daily report"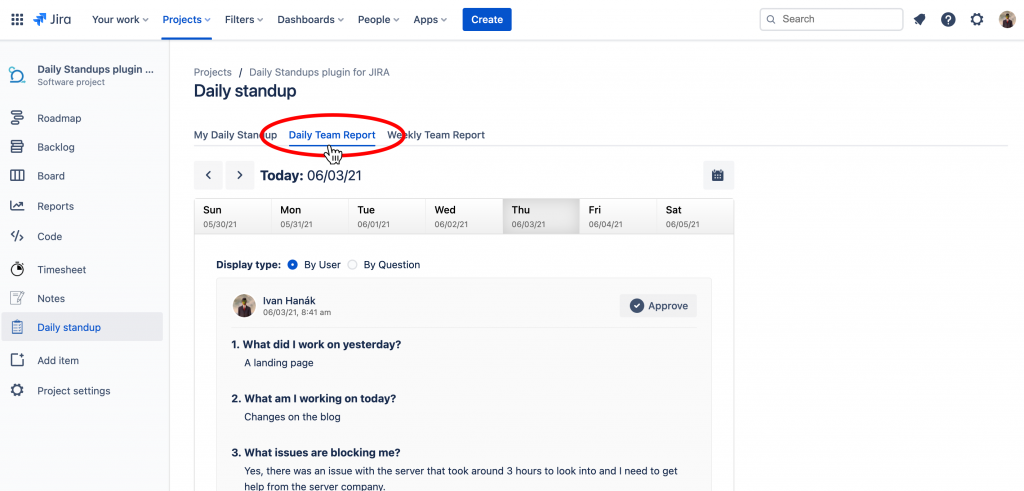 That's it
In this tutorial you learnt how to give you or your colleagues access to reports of the Daily Standups.
Where to go next