How to have standups published to a Slack group automatically
Daily Standups for Jira addon allows you to publish the answers from the standup into a Slack group.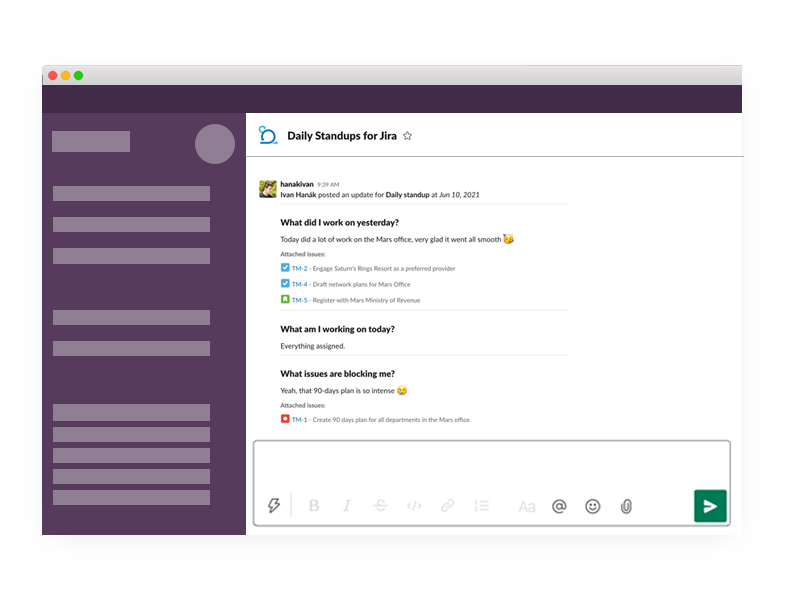 Prerequisites
In order for you to update the standup settings, you need to have an administrator Jira permission, so as you are able to configure Apps.
Tutorial
1. Open App configuration
Navigate from the top menu bar Apps -> Daily Standups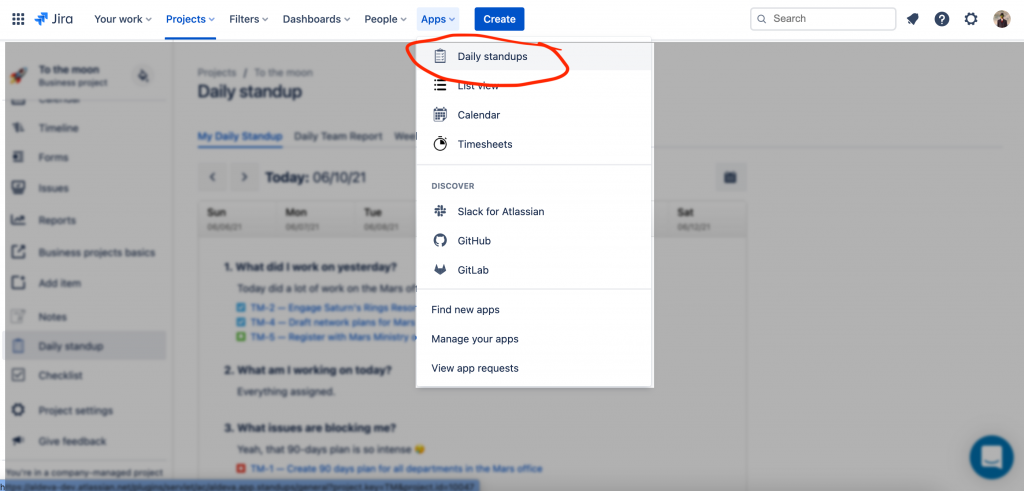 2. Find a standup for your project
Once you open up the app configuration select Standups Overview tab and continue to find a project for which you want to turn on the Slack standup publishing.
Once you find the project, click EDIT button on the right side.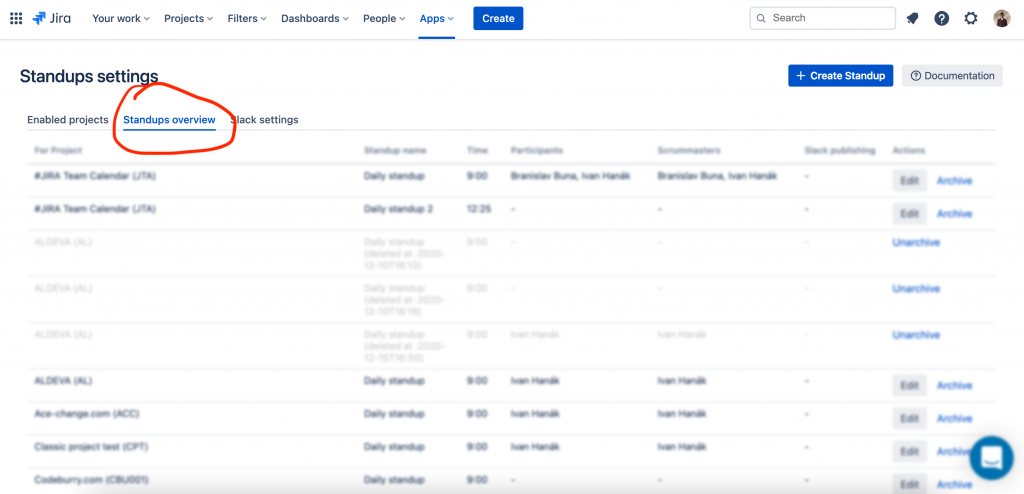 3. Configure Slack group
Once you click EDIT, a popup window shows up. Within the popup window select "Slack integration" tab.
Within the tab there appears a simple list of your available public Slack groups.
Note: If you would like to have the stanup updates published into a private Slack group, you need to invite the @daily_standups_for_jira slack bot into the desired private group.

Once you do, the group will show up in the list of available Slack group as shown on the screenshot below.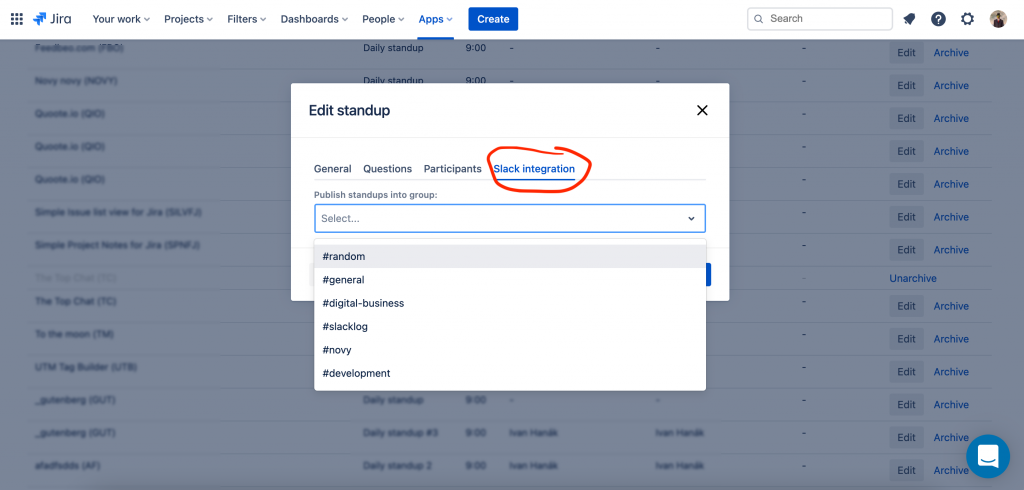 4. Save changes
Once you've selected the desired Slack group, click Save.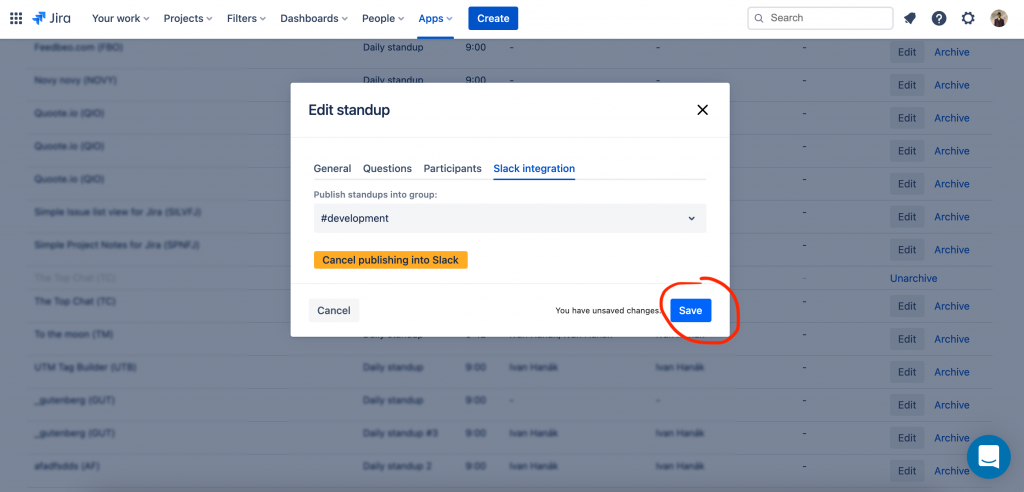 5. That's it!
This is it! 🥳 You have successfully set up publishing standup updates into the Slack group. As a confirmation, you should see in the selected Slack group a confirmation as shown on the screenshot below.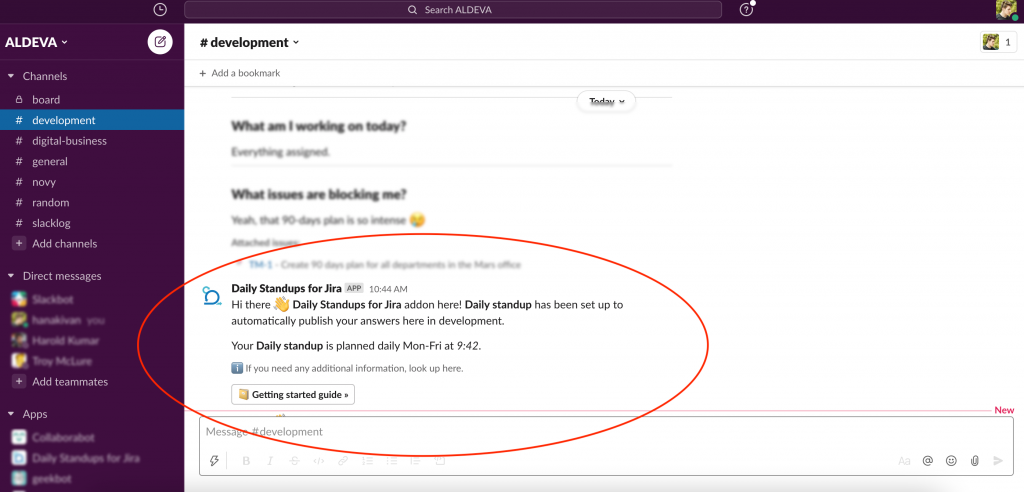 Wrapping up
In this tutorial you learnt how to set up publishing updates into a Slack group.