When using Daily Standups for Jira, you might need to update the standup questions so as they reflect the needs of your team.
It is very easy to do and this tutorial will help you to go through it.
Tutorial
1. Open up plugin settings
From the top navigation bar select "Apps" and find the addon "Daily standups".

2. Go for a list of standups
From the plugin interface select "All standups" from the contextual menu on the left.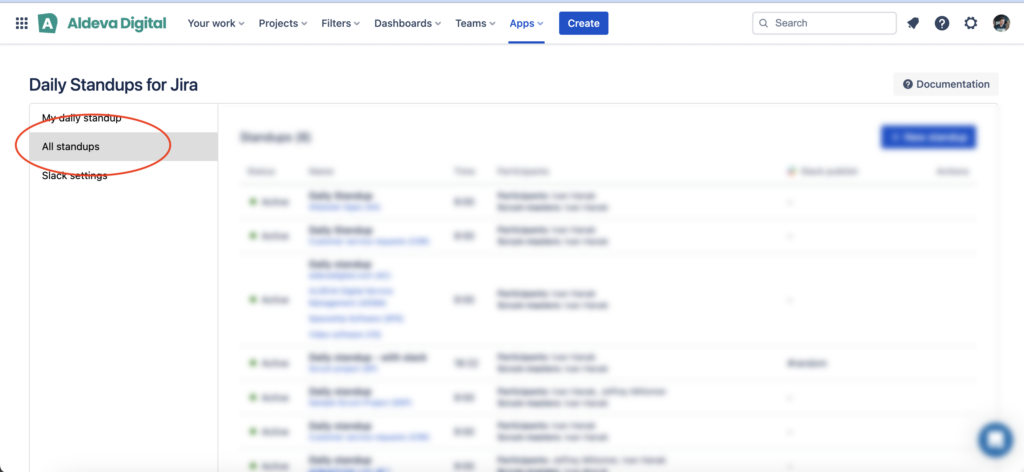 3. find your standup
In the list of standups find the one you want to edit the questions of, and click the blue button "Edit".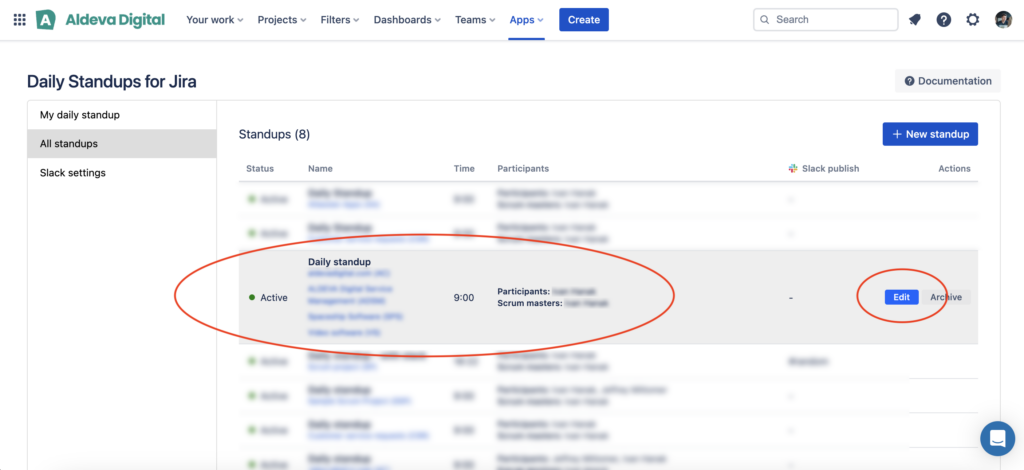 4. edit questions
Within the opened contextual window find a section named "Questions" – in this section you can easily edit the standup's questions.