Getting started with Event Calendar for Jira
Event Calendar for Jira is a simple calendar addon for your Jira workspace. Here's a quick guide on how to get started with using it.
1. Where to find the calendar
After you install the plugin, you can find the installed addon in your "Apps" section. The plugin is called "Event Calendar".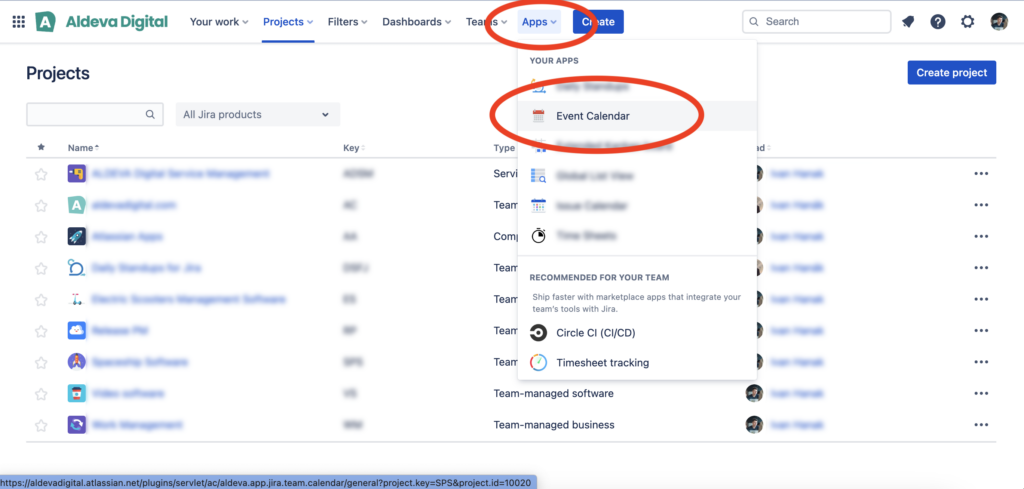 2. What's next?
Now is time to create 👉 your first calendar.